The Trust 30 challenge prompt for Day 5 comes from Chris Guillebeau:
If we live truly, we shall see truly. —Ralph Waldo Emerson

Not everyone wants to travel the world, but most people can identify at least one place in the world they'd like to visit before they die. Where is that place for you, and what will you do to make sure you get there?
Perú: Making It Happen
I love to travel, and I can think of dozens, maybe hundreds of destinations I'd be happy to visit. But Perú is the place that calls to me the most loudly. I've been captivated for years by the idea of seeing the ruins of the Inca and Nazca civilizations and the cities of the Spanish Conquest, of hiking the spectacular mountain landscapes and exploring Amazon jungles.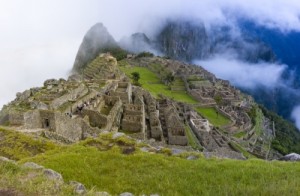 Image: Jeff Ratcliff / FreeDigitalPhotos.net
But there are a lot of sites and activities to choose from, and some of the destinations I'd like to visit require reservations made long in advance. I'll need to be ready for extremes of climate and geography beyond anything I've experienced in Europe or North America until now. It won't be a cheap trip, and I'll want to budget plenty of time off from my regular responsibilities. So traveling to Perú will take more research, planning, and budgeting than any of my previous trips.
I've already taken the first steps. I bought a guide book, started browsing the web sites of tour companies, and I've begun collecting links to things I want to see and do. Most important, I set up "Perú trip" as a formal project in the system I use to manage my time and tasks on a daily basis. I've created a long list of "next actions" that lead to the day when I will finally board a plane bound for Lima. The goal of this project is so compelling, though, that I don't expect to have to push myself very hard to keeping taking action. Collecting information, making plans, setting up a budget, and all the other steps required to make the trip real will be lots of fun in themselves!
Believe me: I will get there.